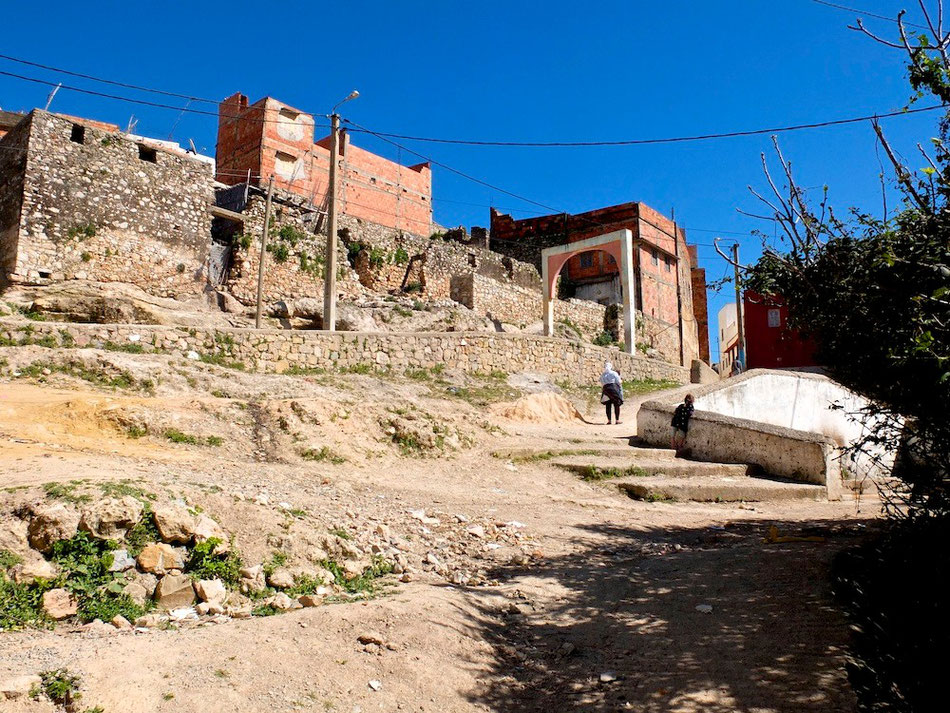 Coming back to a very important place : a place where I made a report but also where I stayed in a family just by the shrine. 
A few years after the shooting of the report (in two episodes) about the Hamadcha pilgrimage of Sidi Ahmed, I went back to meet the family where I staid. The Dghoughi are "sharif" (heir of the Saint) and living by the shrine. Lala Zor is the grand mother and a very respected person. Very kind and gentle also. People come from all over Morocco and even the european countries to benefit of her power.
Abdelghani, my guide and "fixer", was there and showed me his olive trees field for the first time.

I am happy that - even if I was working there and trying to achieve a decent job - my stay has been enjoyed. Our reunion was simple and joyful.